To say I've fallen in love with Lipstick Queen would be an understatement. In fact, I could haul the amount of products I've accumulated. YES, it's quite shameful, but at this point I have no shame. I know what i is and i is what I know (I'm sleep deprived, so bear with me here)
Poppy knows her shit okay? and it's a metal/gold lipstick case so I just can't keep my grubby hands off of it!
call me conquistador louise cause I'm always drawn to da gold (actually, let's not)
First thing I noticed when I got this sucker was it was not the red I thought I was getting.. A beautiful red? yes. A deep, blackened red that looked like the ultimate fall red? not quite. dats false advertising, poppie.
yeaaaaaaaaah, that's definitely not the same thing.
When I applied it to my lips, the experience was....trippy.
Imagine dusting powder on your lips, because that's what this feels like. It's so lightweight, it's almost bizarre. However, I still experienced some drying. I've been so pampered with all of these creamy matte lipsticks that I almost forgot that a matte lipstick could be...drying.
Ugh, so pretty
HOWEVER, I've got more beef to pick with this lipstick; it transfers. Okay, technically all lipsticks transfer to a certain extent... but for a matte, this one transferred more than it should have. mm-mm
y so pretty :'(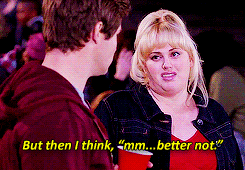 For $50?? Mm-mm honey. There are PLENTY of decent mattes out there that aren't $50! I don't think this one was awful, but I definitely won't be shelling out the $$ for another one