When I got the email asking me to review the new One Direction makeup line, I thought '' hmm, a pretty awful boy band's cheap line targeted towards 10 year old's... yeah I'll do it''. I think I found the concept amusing, especially since I basically review only luxury products at this point. However, when I actually received it, I dreaded the thought of actually touching it.
Basically, think of every stereotypical trait of some cheap, children's makeup made in China and you have The One Direction Makeup line. I mean blue eyeshadow and pink lipstick, REALLY? Is that how you like your girls 1D, because now I'm starting to question you guys more than ever
DO I PERTAIN TO YOUR STANDARD OF BEAUTY ONE DIRECTION?!
The brand is owned by Markwins (WNW and Physician's formula's baby daddy) and will be sold at Dillard's and Macy's for probably too much.. It should be popping up any day now... I KNOW, YOU CAN'T CONTAIN THE EXCITEMENT ESPECIALLY BECAUSE IT'S LIMITED EDITION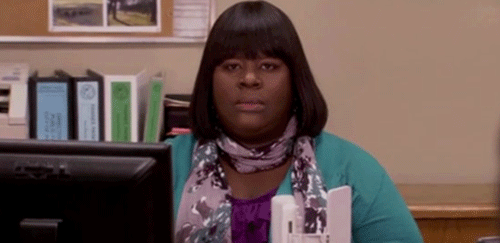 Here's my shit list:
Eyeshadows:
Taupe, pink and teal had decent opacity and pigmentation, but had no structure and were powder-ier than my coke. Also, all you have to do is look at the blue shadow and cream shadow to know that that's a total shit fest.
Lipstick:
Smelled like expired gumdrops.. Textures were thick and went into the lines. Also, the gloss was grittier than sand paper. Though, the whole ''it glows in UV lighting'' is a cool concept I guess (because, you know them 10 year old's want their glosses to glow at those raves of theirs)
Pencil:
not as bad as it could be, but it was a smudgy, uneven mess.
Mascara:
Doesn't really do anything except smudge like crazy
Nail polish:
Sheer... just, so
sheer
Now, maybe you have a kid that loves to party hard. If that's the case, it's the ''Up All Night'' kit (one out of three). For more info, check their
facebook page
(because I have to link it for you guys)
Overall, this could be a fun gift for any kid in your life... but it terms of quality, fogetaboutit. I guess this review was pretty harsh, but really man?
I guess for the..well.. intended audience, It's fun concept.